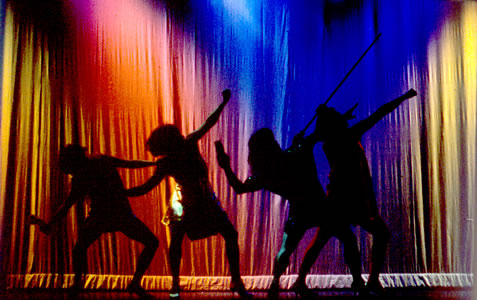 1969, 1979, 1989
May 6, 1989 at Highways, Santa Monica

"A condensed history of the first 30 years of the American gay liberation movement,
choreographed to popular TV themesongs from each decade."
With John Goss, Peter Ayala, Lynne Kirby, and Kevin Gunn.
Photographs by Erika Suderburg.

1. Pink Panther
The drag queen's at Stonewall riot against police brutality
using mops, bricks, and coke bottles filled with Tiki torch fuel.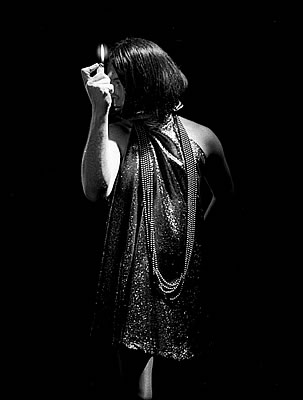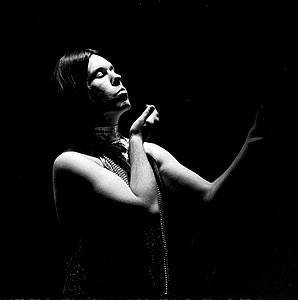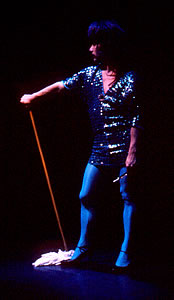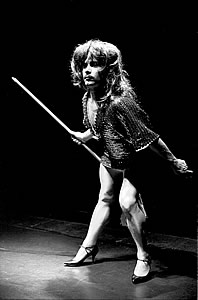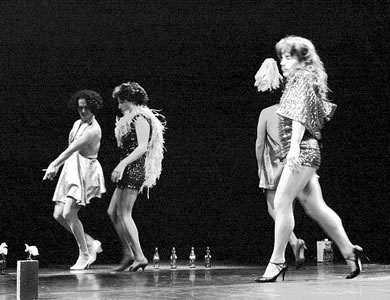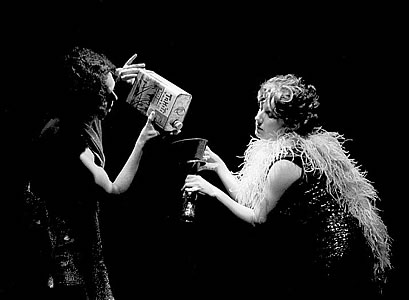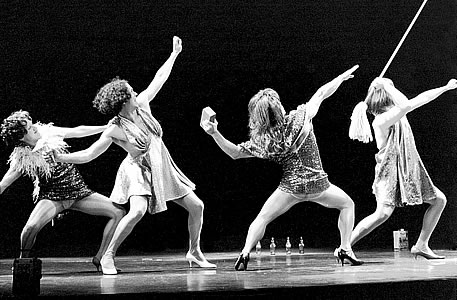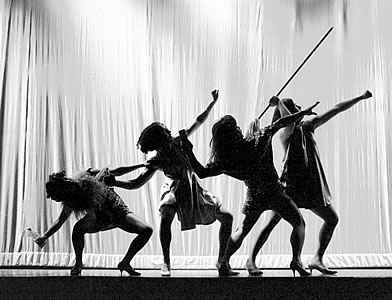 2. Love American Style
A product and body obsessed "me generation" transforms into San Francisco clones.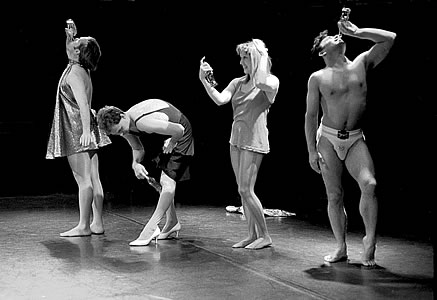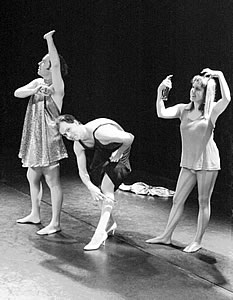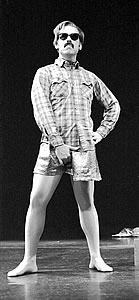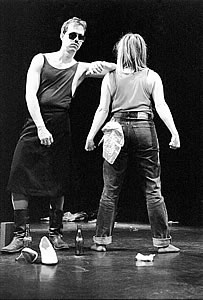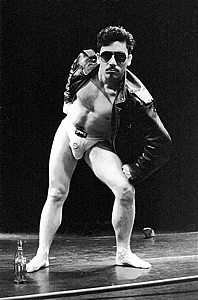 3. Medical Center
"Gay cancer" emerges along with with the reinvigoration of queer resistance and activism.